Temporary Air Cooled Chiller Rental near Perth Amboy, NJ
Paratus Rentals features factory-supported 10 ton – 500 ton Air-Cooled Temporary Chiller Rentals with FULL turn-key installations.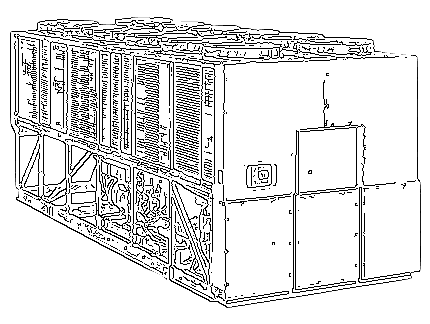 Air-Cooled Chiller Rentals
Factory-supported 10 ton – 500 ton Air Cooled Chiller Rentals.
Paratus Rentals installs the Air Cooled Chillers we rent! Complete TURN-KEY Air-Cooled Rental Chiller installation available in Perth Amboy, NJ up to 500 tons! This means you do nothing but make a phone call
855-313-7368
Turn-Key is what sets

Paratus Rentals

apart from our competitors, offering the highest level of engineering, construction and project management services in Turn-Key Rental Chiller Installations near Perth Amboy, NJ
Paratus Rentals can supply you with Installation of an Air Cooled Chiller Rental near Perth Amboy, NJ for such things as:
Emergencies – Should your critical cooling system shut down, temporary cooling can get your operations back online quickly.
Planned Equipment Shutdown / Planned Outages / Conversions – Temporary cooling systems provide you with uninterrupted cooling for your building or operation during equipment repair, retrofitting, conversion or new equipment installation.
Added Capacity – Temporary cooling provides you an additional boost for your system's capacity when your facility's cooling loads exceed your current system's capabilities.
Temporary or Short Term Needs – Temporary cooling allows your operation additional cooling when your current equipment can't cope with added load or your project is temporary and the capital investment in chillers is not feasible. Also if special orders or seasonable factors force production to increase, but you don't want to purchase equipment for short-term project.
Years Experience in the Industry
Completed Projects and Counting
Renting a Chiller is the thing you never want to have to do, and 99% of the time your building is not ready to accept a Temporary Chiller! Not knowing how to, or being told it is difficult to hook up a Temporary air-cooled Chiller to your building, is what stops most customers from renting.
Paratus Rentals is committed to supplying everything you need to operate your Air Cooled Chiller Rental system at peak efficiency. It's not just the name and products that sets us apart – it's what Paratus Rentals makes possible!
Whether you need cold food storage, cool or hot air injection, or facility air conditioning, Paratus Rentals offers a wide range of an Air Cooled Chiller Rentals near Perth Amboy, NJ that will meet your specific needs. From rental air cooled chillers, rental water cooled chillers, rental cooling towers, rental air handlers, and rental generator sets.
At

Paratus Rentals

, we have the experience and ability to install any Turn-Key Chiller Rental! Paratus has a solution no matter how impossible your installation may seem; we can RIG it, CRANE it, SHORE it, WELD it, and PIPE it so your Rental Chiller is in service quickly!
Remember: when you choose Paratus Rentals, you are choosing a Full Turn-Key Rental / Contracting company that is able to Cut, Weld, Install, Modify, New and Existing Piping / Flanges to get cold water flowing faster than anyone else in the industry!
Call Us Today:
1-855-313-7368 (RENT)